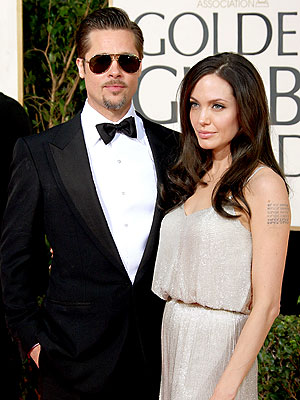 Oh how I love the Golden Globes - the awkward table setup so that it takes winners forever to get to the stage and they do that shuffle and look confused as to the best path; the irreverent winner speeches at the end of the night when everyone has had a little too much to drink; the great clothes; seeing the footage of them mingling during breaks. It was fun again this year. I made quesadillas to eat while I watched (
I experimented with using dried beans, T,
and definitely didn't cook them well enough...hmmm...guess I need more practice). My one complaint about the show this year - well two really: First of all, how could Neil Patrick Harris not win? And secondly, could Brad and Angelina not be invited next year? They just looked so bored the whole time, which is totally against the spirit of the GG's - save that for the Oscar's. And bless Kate Winslet's heart for briefly forgetting that Angelina was nominated in the category with her in her acceptance speech! Loved it!
Image courtesy People.com - check it out for best dressed, best moments, etc. of the night.